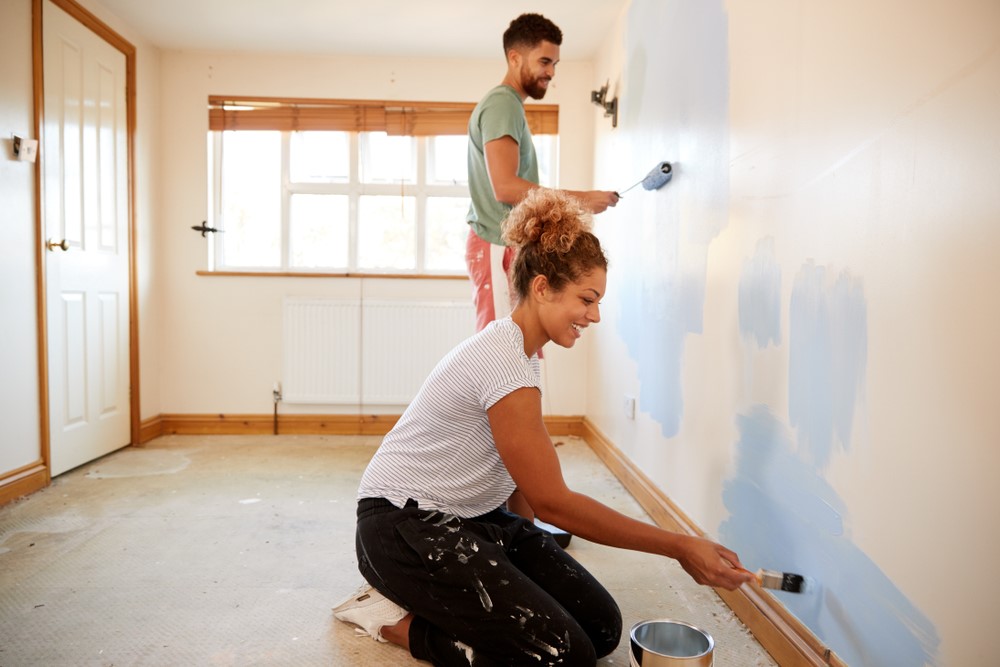 Don't think you need to go overboard; nobody is suggesting you knock down walls or gut your kitchen (unless you're seriously motivated and really know what you're doing!). There are plenty of simple repairs you can make that will add value to your home and give you a feeling of satisfaction.
Window and door sealants
It may be the middle of summer, but like it or not, winter is coming. Start sealing windows and doors now so that when the cold and snow come, the heat will stay inside your home and will keep the cold outside where it belongs. Our EXTREME STRETCH Premium Crackproof Elastomeric Sealant is perfect for interior and exterior surfaces, including both windows and doors. It's formulated to stretch more than 600%, ensuring it won't crack or lose adhesion.
Kitchen and bathroom caulking
Being home more often, you may have noticed cracks in the sealant around your kitchen sink, bathtub or other fixtures. This is the perfect time to update the sealants in these high-traffic rooms. The DAP KWIK SEAL ULTRA Premium Kitchen and Bath Siliconized Sealant works in both bathrooms and kitchens and repels water, stains and dirt. It's durable, 100% waterproof and crack-proof, and is safe for both granite and marble. Or, try the KWIK SEAL Kitchen & Bath Adhesive Caulk, which bonds like glue and provides a watertight seal around tubs, sinks, showers and countertops.
Plastering
If you're anything like us, you've been looking for projects to do around the house, whether it's upgrading wall art or freshening up your living room's paint color. If you're doing either of these things, you've probably noticed a few nail holes or wall cracks that need patching. Tackle these with the Wall Repair Patch Kit with DRYDex Spackling, which contains all of the tools you need, including sandpaper, a putty knife, and spackling and patching material. We also carry Plaster of Paris (Dry Mix), which is great for filling holes and cracks and treating surfaces before painting.
Concrete repair
Like window and door sealants, concrete repair is the perfect summer project to tackle before winter hits. When water freezes it expands, which means that any water that gets into your driveway's cracks and freezes, causing problems later on. Large cracks and missing chunks of concrete should be fixed by a professional, but our Ready-Mixed Concrete Patch is perfect for repairing small cracks and breaks.
If minor leaks are driving you crazy, the QUICK PLUG Hydraulic & Anchoring Cement is great for stopping water running through deep cracks, holes and imperfections in concrete and masonry surfaces.
No matter what DIY home repair projects are on your to-do list, DAP carries a variety of products that fit your needs. Visit our website for all of the sealants, spackling and drywall patches, and concrete repair materials you need to make your home look top notch.