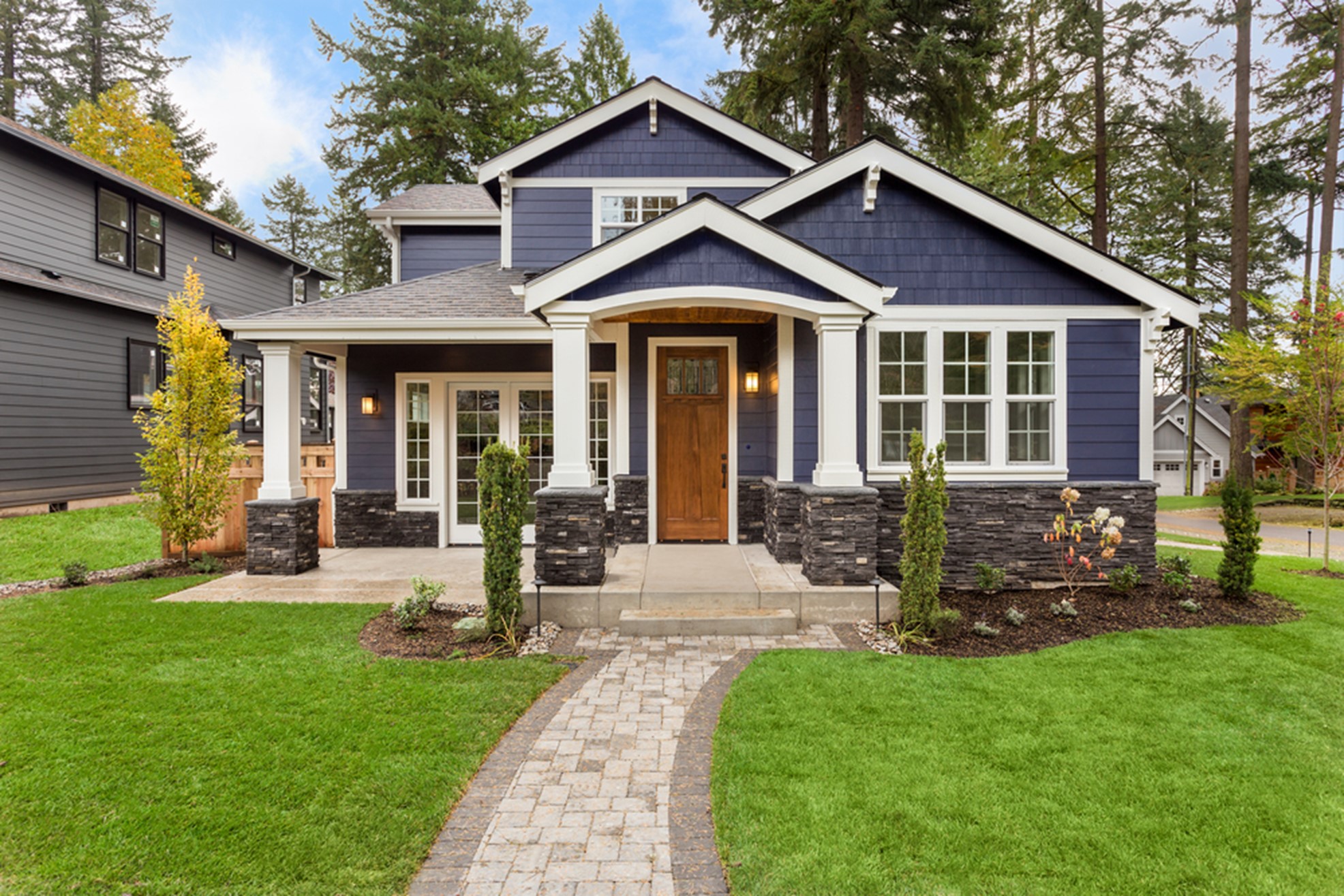 Refreshing your home's exterior is an important part of your regular maintenance routine, as it will protect it from the elements and avoid more costly repairs at a later date. It also helps maintain your neighborhood's appearance, and establishies curbside appeal in the event that you should decide to sell your property.
How often should you paint?
There is no set timeline when it comes to how often you should paint your house; it all depends on the material of your house's siding. A good rule of thumb is:
Wood siding: every 3-7 years, or every 4 years if it's stained
Aluminum siding: every 5 years
Stucco: every 5-6 years
Cement fiberboard and other new materials: every 10-15 years
Brick: no painting necessary
Though these are a great jumping-off point, it's also important to factor in the quality of previous paint jobs, the condition of your siding, the climate and the weather.
Previous paint jobs
According to WOW 1 DAY Painting, if you recently purchased your home, you may not know the last time it was painted. Remember that the type of paint, its quality, the number of coats and the color can all affect how long it lasts. When selecting your paint, go with one that's 100% acrylic, as it is the most durable and least likely to fade.
Climate and weather
It's impossible to predict the weather, and it's even tougher to know exactly what kind of toll an unexpectedly hot summer or unusually snowy might take on your home. Any kind of extreme weather can impact your home's exterior paint; direct sunlight can cause it to fade or bubble, and areas with a lot of precipitation can cause the paint — and especially wood sidings — to age quicker.
Maintaining your home's exterior
Preventing issues before they happen is always better than trying to deal with them after the fact. It's important to check your house regularly for issues such as dampness, rot, chalkiness, insect or rodent problems, and mold. These issues need to be taken care of right away, as they will only worsen over time. You should also wash off anything that could damage your paint job, such as dirt, moss and ivy.
Preparation is key
To ensure a paint job that lasts, there's plenty you can do to prepare your home in advance. As everyone knows, painting over the cracks always ends in trouble. Before you get the brushes out, ensure that any signs of mold or rot are taken care of or replaced and any cracks or holes are filled properly.
DAP's DYNAFLEX ULTRA Advanced Exterior Sealant is a great option for prepping your home's exterior. It's powered by innovative WEATHER MAX technology that provides long-lasting, all-weather protection. It will guard your exterior paint job against fading, yellowing, cracking, chalking and crumbling, ensuring that the sealant stays looking fresh.
Better yet, DYNAFLEX ULTRA resists mold, mildew and algae, and resists dirt build-up and water absorption, making it 100% waterproof—crucial if you live in an area that sees heavy rain, snow or humidity. Plus, it's ready to paint in one hour, meaning you can power through your home improvement project without having to sacrifice the rest of the day.
Put on the finishing touches
After you've patched and repaired as needed, use a primer to prepare the surface of the siding before you start painting. That will help give your home's exterior a smooth finish.
Check out more home improvement products from DAP Canada.