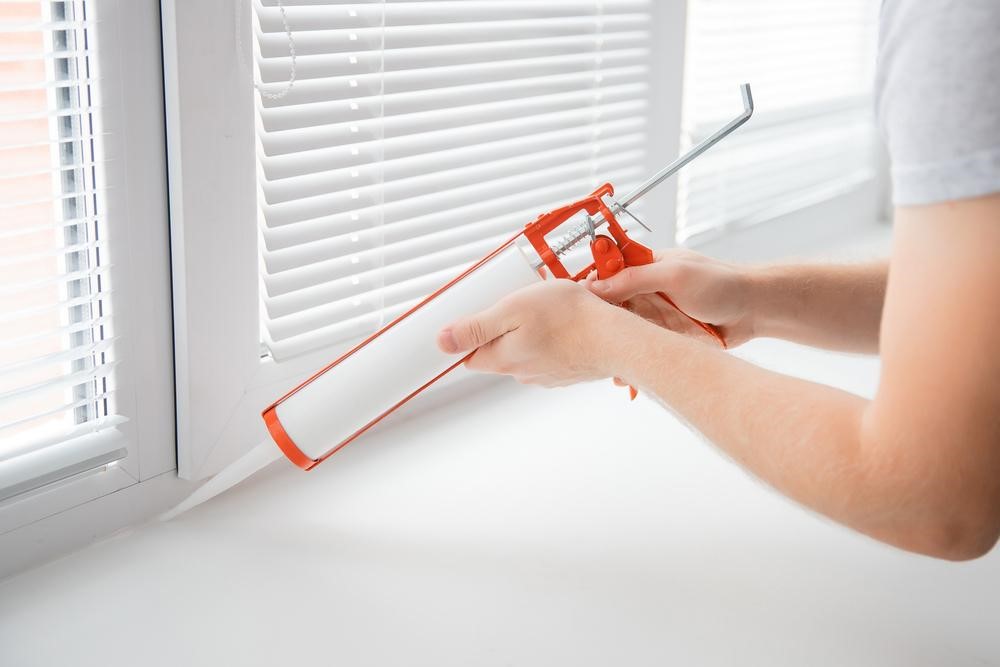 What are sealants?
Sealants come in two forms: caulks and adhesives. Both serve important purposes and are necessary tools for any construction project. They act as barriers from drafts and moisture and can be used for a variety of interior and exterior projects, including sealing bathtubs and window frames.
Caulking
Caulking seals the joints and seams of two surfaces, eliminating air and water leaks and keeping out dirt, dust and pests. It is flexible and perfect for kitchen and bathroom projects. It's also easy to apply; follow these steps and you'll have no problems.
Scrape off the old, existing caulk, clear away debris, and clean the surface.
Insert the caulk into the caulking gun and cut the tip of the caulk or use a needle to puncture a hole through the tip.
Hold the caulking gun at a 45-degree angle and squeeze the trigger, moving steadily along the surface you want to seal. DAP Kwik Seal Kitchen & Bath Adhesive Caulk provides a watertight seal, resists cracking, crumbling and shrinking and dries in 15 minutes.
Use the DAP Pro Caulk Tool Kit to smooth out the caulk and create a perfect-looking seal.
Let the caulk dry.
DAP carries a variety of caulks for any project. The Silicone Ultra Kitchen, Bath & Plumbing Sealant is made of 100% silicone and ensures 20 years of mold and mildew resistance. It adheres to a variety of materials, including porcelain and cultured marble, and is water resistant in 30 minutes.
Or, if you're upgrading your windows and doors, DAP's Extreme Stretch Premium Crackproof Elastomeric Sealant is specially formulated to stretch up to 600%, meaning it won't crack or lose its adhesion. It's perfect for outdoor projects like windows, doors, trim, siding, gutters and more.
Adhesives
Adhesives are more flexible than caulk and hold up better in spaces that expand and contract. They are able to keep a watertight seal in areas with changes in temperature and humidity, making them great for kitchen and bathroom repair projects. DAP Silicone Ultra All-Purpose Premium Waterproof Sealant is a long-lasting, 100% waterproof sealant that's easy for quick home repairs. DAP also carries a variety of construction-grade adhesives that work for drywall, paneling and more.
No matter how big or small your home repair project may be, DAP has all of the sealants you need. Visit our site to browse our selection of caulks, adhesives and more.