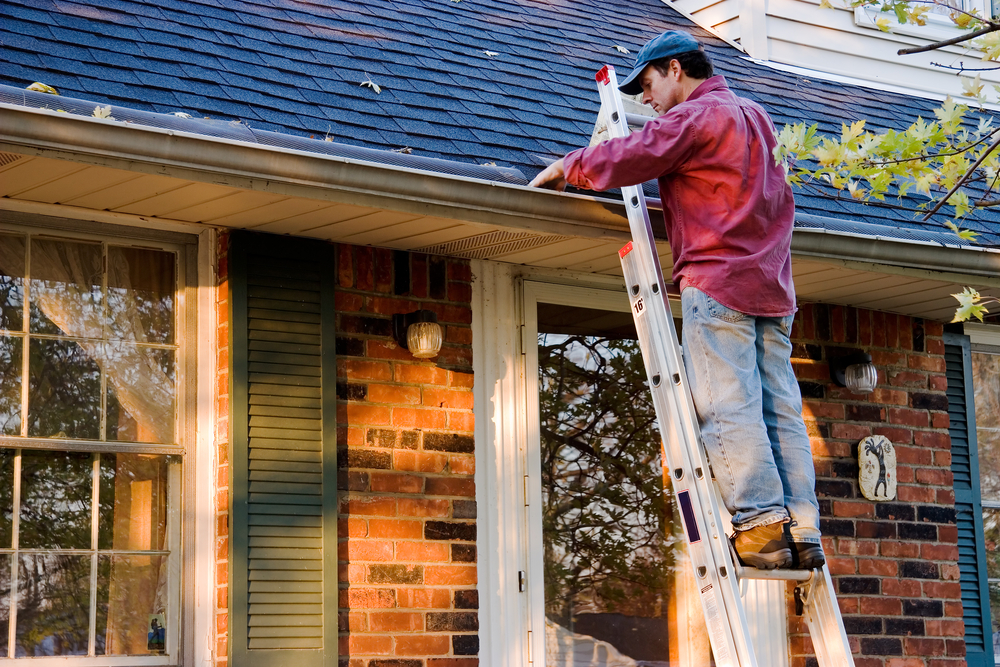 Winter can do a lot of damage on a home. Heavy snow can damage a roof and ice can wreak havoc on a patio or foundation. After each winter, we recommend checking your home to ensure that everything is as it should be and that your home is in good shape.
Read on for our 10 tips for maintaining your home after a harsh winter.
Check the roof for cracked, loose, missing or warped shingles. The last thing you want is a leaky roof or for a family of critters to take up residence in the attic.
Look at seams and expansion joints for wear and tear.
Examine gutters and vent pipes for ice dams and debris. Ice dams could cause the gutters to separate from your house or cause water to get into your home. Clogged gutters can lead to corrosion and rust damage.
Look for signs of water damage on ceilings and walls, especially in crawl spaces and attics. You should also inspect your pipes, from washing machine hoses to sink pipes, for any damage that may have been caused by freezing.
Check your home's siding for snow damage. Keep an eye out for warping, peeling interior or exterior paint, mold, mildew, and dry rot.
Inspect your garage for damage. Salt tracked in from the sidewalk and garage can damage floors, and old weather stripping on your large garage door and door from the home to the garage can cause warm air to leak out.
Examine your sidewalk and driveway for cracks. It's basic science: when water freezes and becomes ice, it expands. Water that seeps into even the smallest cracks will expand and cause bigger ones. This is also why you always see so many potholes in the road after a rough winter.
Check the weather stripping on all windows and doors. Chances are, if they're not up to snuff, warm air is leaking—and cold air is coming in—and causing increased utility bills.
Inspect your patio or deck for damage. Patios can suffer the same damage as sidewalks and driveways, while decks risk damage in the form of mildew, warping and splitting.
Clear out old tree branches. Iced-over branches might look pretty during the winter, but the weight of ice and snow can cause weak branches to break and fall on your home.
Once you've figured out what needs work, it's time to actually do it. We recommend calling a professional for the big stuff, like roof repairs and plumbing fixes. But there are plenty of DIY projects that you can complete without needing a contractor's knowledge.
If leaky windows and pipes are your problem, look no further. DAP ALEX FAST DRY Acrylic Latex Caulk Plus Silicone is ideal for caulking and sealing window and door frames; corner joints; vents, ducts and pipes; baseboards and molding; and siding and trim. It is durable and flexible, won't pick up dirt, and ensures a waterproof seal. Plus, it can be painted in as little as 20 minutes.
For exterior cracks and holes, DAP Platinum Patch Advanced Exterior Filler can help you master and winter damage. It works on exterior surfaces to provide exceptional weatherproof protection that prevents discoloration, cracking and crumbling. It's ideal for exterior applications such as the installation, finishing or repairing of fiber cement siding, PVC trim board, vinyl siding, metal, composite, concrete, brick, wood and more.
Finally, if you're dealing with cracks in your sidewalk, driveway or garage, check out DAP's Ready-Mixed Concrete Patch. It can be used to patch small cracks and breaks, level uneven concrete, and dries to a durable, hard finish.
For more products to help you with your next home improvement project, visit our website.