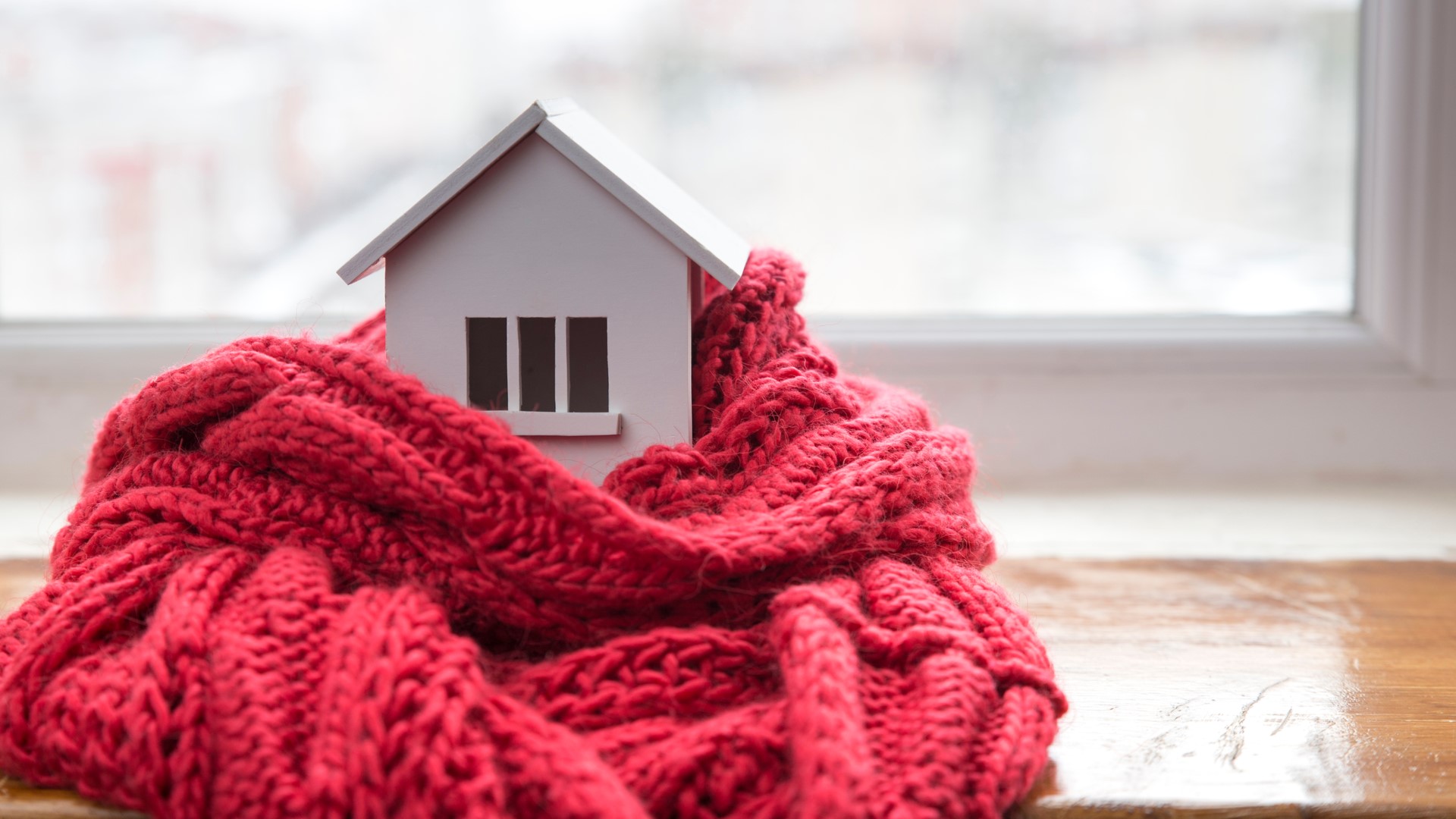 As the temperatures start to drop and that thermostat gets turned up, rising energy costs are on everyone's mind. In Ontario, electricity prices surged 71 percent from 2008 to 2016, according to the Fraser Institute, and prices jumped 15 percent between 2015 and 2016 alone. What can you do to help keep your home warm and your wallet happy? Weatherproof in the fall.
What is Weatherproofing?
Weatherproofing is all about finding areas around your home where warm air can escape and cool air can get in. That air exchange, even though it might seem tiny, is causing big problems for you. Sealing these gaps reduces energy costs and makes it easier to keep your space warm. Anyone can do these simple and quick home DIYs that will help decrease utility bills this winter.
Between drafty windows and gaps in exterior doors, all those tiny unsealed spaces work as a heat sink, sucking out all your comfortable hot air and letting in icy blasts. Even tiny cracks can have a big long-term impact. Did you know that a 1/16-inch crack around a window is equivalent to a window open 3 inches? That's a big loss of energy and savings!
Because our homes face the elements all year-round, they have areas that wear over yearly and create gaps in your windows, doors, and walls that allow air to move freely. Sun damage, extreme cold, and extreme heat all play a part in how well your home's protective seals will hold up. When temperatures are comfortable, it's not a problem or it's easy to ignore.
Once temperatures get frigid, a poorly weatherproofed home can create costly energy bills and be difficult to keep at a comfortable temperature because your furnace is working overtime to keep up with the cool air that's constantly coming in.
By taking the initiative to weatherproof your home before winter comes, you'll be enjoying a warmer and more energy-efficient house this winter. The best part is that weatherproofing your space is not an expensive or time-consuming process. You can easily pick up all the materials necessary at your hardware store this weekend and have your home ready for winter in a few short hours.
How to Weatherproof
Weatherproofing your home is about paying attention to those sneaky spots where hot air can escape. There are so many places that hot air can get out and each little crack is costing you money. Sealing all of these can add up to real savings.
Windows and doors are especially notorious for becoming drafty and any cracks around exterior windows and doors will make it easier for warm indoor air to escape and cool outdoor air to seep in, making it hard for your furnace to maintain a consistent indoor temperature. This is especially true for big homes with many windows and several exterior doors, but it's equally true for smaller apartments as well. If you're a renter who pays their own heating or cooling bill, this article is definitely for you too.
Renters are especially liable when it comes to the apartment entrance. Because oftentimes the door opens to an interior hallway, people often forget to seal the doorframe or add an under door seal but the heat you're paying for is escaping out the door and helping to heat the hallway. While your landlord might be grateful, you won't be happy with your heating bill.
The easiest way to ensure an airtight seal for your windows and doors is to use DAP sealants. DAP Silicone Window and Door Sealant around your door frame will work to create a weather seal so that air doesn't escape through the gaps in the door when it's closed. You'll also want to add a door bottom seal to really make your door weather tight. Repeat this process for windows and you're on your way to a cozy, comfortable home this winter.
Don't forget to weatherproof sneaky spaces like attics and basement doors. These areas, especially when unfinished, are often poorly insulated and are a major pathway for hot air to escape your house. Be sure to cover attic entrances so that cool air from the attic doesn't sink down into your main living space and add under the door covers to your basement doors to keep hot air from rising out of the basement if you're trying to keep the basement warm. Attics are notorious for heat escaping. If the attic is unfinished, the insulation should be at least 5 inches thick to help keep heat in.
There is no reason not to weatherproof your home this winter. Not only will these steps help to keep the temperature comfortable all winter, but the energy savings will add up over time. Because protecting your home from weather doesn't require special tools or specific home improvement knowledge, anyone can do these steps in a weekend.
Don't forget that these steps will help you:
Even if you're a renter, there are temporary solutions to drafty windows and doors that you can pick up at your local hardware store and remove in the spring.
For those of you that live in climates with mild winters, weatherproofing is equally as important in warmer months when the AC is working overtime to keep your home comfortable. Cool air escaping in the summer causes all the same problems. As you can see, there are too many year-round benefits to weatherproofing to ignore. Make sure to make it part of your routine this year!